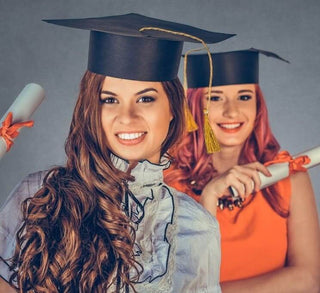 BXT
Scholarship Opportunity
"We are dedicated to providing financial assistance to deserving students who want to build successful, long-term careers in this exciting and rewarding hair care field."
Biotin Xtreme Hair Care Annual Scholarship 2023: Empowering the Future of Hair Care
Innovations in hair care have the power to transform lives, boost confidence, and contribute to a better society. At Biotin Xtreme Hair Care, we believe in nurturing talent and supporting individuals who are passionate about the field of hair care. That's why we are thrilled to offer an annual scholarship opportunity to one exceptional student.
Scholarship Details:
Amount: $500
Eligibility: Any student enrolled in an accredited university, college, or trade school.
How to Apply:
To be considered for this scholarship, applicants must submit a compelling essay of 1000+ words that addresses the importance of quality hair services and their impact on people's lives. The essay should also explore ideas for improving access to these services. Submissions will be accepted from August 30, 2023, to April 30, 2024, and should be sent as a pdf file to info@biotinxtreme.com with the subject line "Scholarship Essay Submission."
Non-original essays will be disqualified, including essays published online in any format.
Essays will be judged based on the response to the prompt, clarity of ideas, and quality of writing.
Judging Criteria:
Essays will be evaluated based on their response to the prompt, clarity of ideas, and writing quality.
Announcement:
The winner will be announced in May 2024 via email. Rest assured, all essays and personal information will be kept confidential and will not be shared with third parties.
Got Questions?
For any inquiries regarding the scholarship, feel free to reach out to us at info@biotinxtreme.com. We're here to help!
Don't miss out on this incredible opportunity to make a difference in the field of hair care. Apply for the Biotin Xtreme Hair Care Annual Scholarship today!